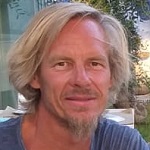 Hi! I'm Michael
I am a property owner myself - and know exactly what you are looking for. Just like me you will want to attract the right kind of guests - the ones that fully appreciate your unique property, the beautiful surroundings and the authentic experiences of the area.
We help guests find the right properties and the right experiences. We will discount your commission if you participate and help us help them - while getting bookings for your property!
Are You Looking For Guests That Search Authentic Accommodation?
Apply to get your property on Autentical to attrach the right type of guests. Participate with your local knowledge about authentic experiences near your property. We ask all our property owners to write short blog articles about unique and authentic experiences without lots of tourists in the area near their properties – that way we all participate to develop Autentical. Choose your level of participation below.

We only include unique and beautiful properties that enable authentic experiences away from touristic areas. If you have such a property we would like you to take part of Autentical, so that we can help each other get the right guests to the right properties.
Apply to get on Autentical

What is a blog article?
We ask all our property owners to participate with short blog articles about their experience from the area.

Blog examples
You know about the little secrects with unique, authentic experiences in your area - this is what we ask you to share on Autentical. It can be anything between 100 and 500 words and include 3-6 good images.