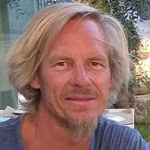 Michael recommends:
We just love these original and authentic stone cottages - in the amazing natural wonder of the Aracena Nature Park
From 34 € /night /person
Find the exact price in the booking calendar near the bottom of this page.
Unique Stone Cottages In A Peaceful Valley Near The Whitewashed Village Of Alajar
A collection of 6 stone cottages situated in a peaceful valley close to the pretty town of Alájar – considered to be one of the jewels in the Sierra de Aracena natural park. The largest park in Andalusia.
This little known part of Spain is a haven for walkers, bird lovers, horse riders, sun worshippers and natural lovers. Many of our guests return over and over again, because they say they had one of the best holidays in their lives – some have even gone on to buy a house in the area. Alájar is a short distance away and has a great selection of bars and restaurants offering the best of Andalusian cuisine featuring the much-prized local black Iberican pig. The area has much to offer at anytime.
Fiestas and festivals take place throughout the year and, of course, the natural cycle of the seasons in the Sierra provides a rich variety of sights, sounds and smells. If you have not been here before, please come for a visit – you won´t be disappointed.
Each rustic stone cottage comes with two beautifully decorated bedrooms, one with a double bed and the other with three single beds. There´s a fully equipped kitchen with a gas stove, microwave, dish-washer and fridge/freezer.
You share a gorgeous garden complete with sunbeds to soak up the rays as well as an outdoor seating area and large pool. There´s rustic charm found throughout the property, which adds to this authentic experience.

An Amazing Area
A short walk takes you to the village of Alájar, with its white houses and cobblestone streets. A few charming bars and restaurants with character line the streets, there are also small shops for everyday needs. High above the village is a rock with a 16th century farmstead.
Alájar is the Arabic name for stone and in fact it is a rock called Peña de Arias Montano, which towers over the city and the life of the 836 inhabitants. From there, the village appears like the cut silhouette of a lizard, framed by green forests and meadows. Iberian ham comes from the area around Alájar, a delicacy that can be bought in many shops here. Everywhere, around the city you can see meadows where the Iberian pigs live. They are mainly fed with acorns, which give the ham its distinctive taste.


Rooms

Bedroom 1:1 double bedBedroom 2:3 single beds (adult)

Amenities
Wifi
Parking
Washing machine
Heating
Air-conditioning
Pool

Kitchen

Dish-washer
Electric kettle
Freezer
Gas stove / cooktop
Gas oven
Fridge
Kitchenware
Microwave

Living / dining room

Armchair
DVD player
Sofa
TV
CD-player
Dining chairs
Satellite / Cable TV
Children highchair
Dining table
Seating area

Outdoor

Pool
BBQ / Grill
Fishing
Garden
Outdoor furniture
Terrace
Sunbed

Miscellaneous

Indoor fireplace
Linen (free)
Towels (free)
Clothes dryer
Iron & ironing board
Wardrobe/closet
View - garden
View - mountain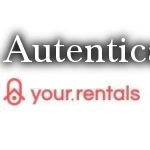 Details:

Guests: 2-5
Bathrooms: 2
Bedrooms: 2
Type: Cottage
Beds: 4
Access: private
Space: 70m²
License: CR/HU/00081

End cleaning: Incl.
Check-in: From 4:00 PM
Check-out: Before 11:00 AM
Keys: On the property
No access for wheelchair
Smoking prohibited
No Parties allowed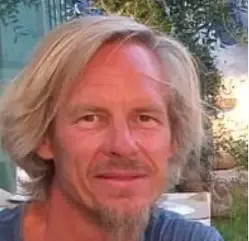 Book with Autentical
We use Your.Rentals because it is the best booking platform for the little undiscovered 'secret' places.

Questions? Ask Raoul
Book via the Your.Rentals platform in 3 easy steps:
1. Enter your desired dates - and number of guests - above.
2. Click "Book with instant confirmation" or "Send booking request"
3. Enter your personal details and click 'continue'
· Secure booking through the Your.Rentals system. Over 5000 extremely happy guests have booked since 2007.
My Story: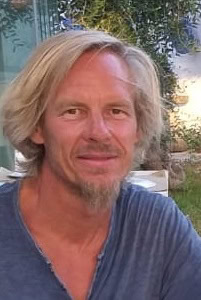 Ever since childhood, I have experienced artificial tourist areas. But when I tried to create holidays with authentic experiences myself, I ran into big problems… It was deeply frustrating, I couldn't make a living from it and I was afraid of losing everything.
I was weak and vulnerable – it was a painful time. But I succeeded in the end – and it is a fantastic feeling to know the secret to having authentic holidays. You can also ensure holidays without tourist crowds – fortunately, there is still hope!