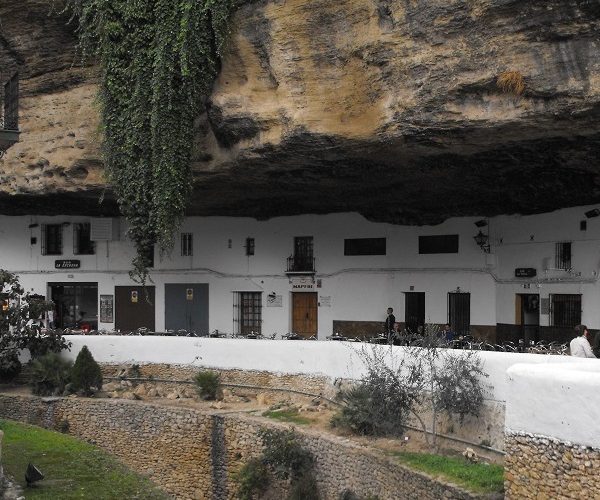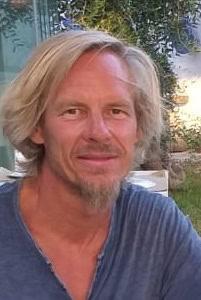 by Autentical expert Michael Madsen.
Setenil de las Bodegas is located in the Cadiz province, but not far from Ronda, which is located in the Malaga province. When visiting Ronda, it is advisable to get away from all the Chinese tourists and have your lunch in Setenil instead.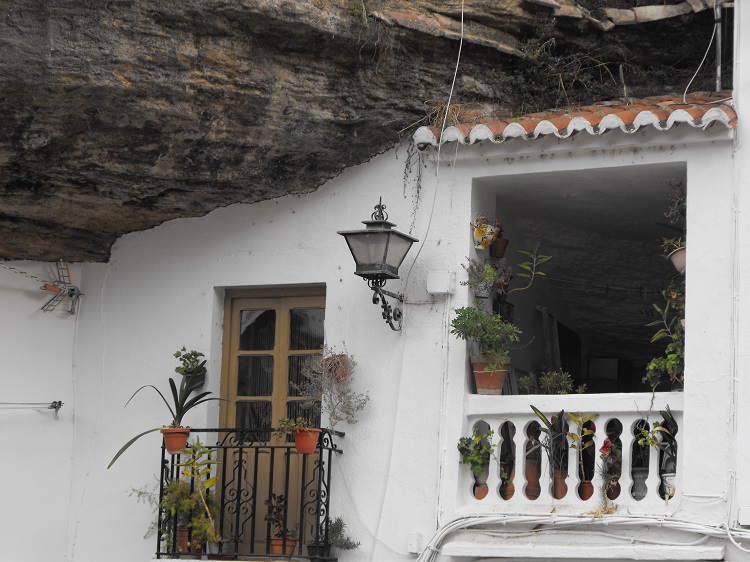 Be careful not to bump your head against the rocks when you go to the toilet! There are several restaurants built under the rocks and one of them has the guest toilet upstairs on the first floor – just below the rocks. First you have to climb a narrow spiral staircase and then bend your head when entering the toilet – there was no room for building a straight ceiling so instead the rocks make up the ceiling here…

Houses build into the rocks
Every year in November, the Spanish Legion "La Legión", which has one of it's bases in Ronda, makes a parade and show off their equipment in Setenil de las Bodegas. La Legión has a very special parade style and makes a nice show, so if you are able to be there on that day in November, it's a great experience.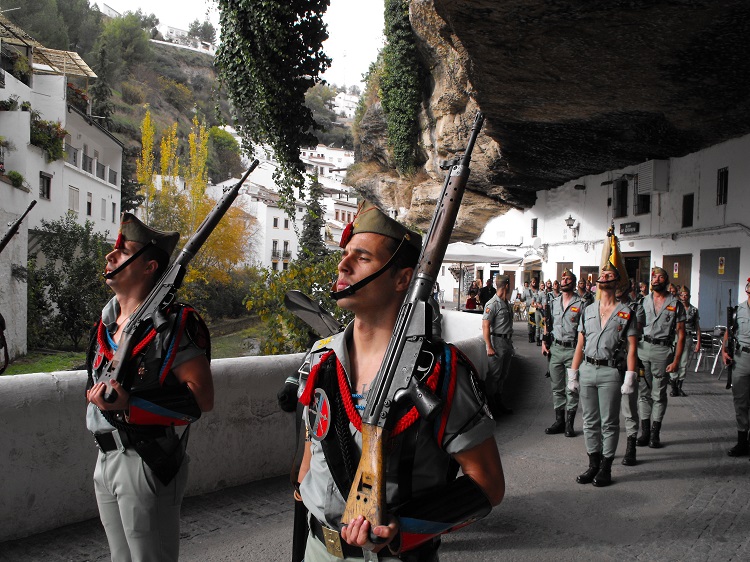 Parade of the Spanish Legion
The river flows through the village – right down in front of the restaurants beneath the cliffs. Here you can enjoy a local lunch in a lovely setting – and get a good experience from it. The menu card contains exclusively local Andalusian country cuisine – which is especially good for tapas: Here is a tip: If you are 4 persons then order 4 different dishes and place them all at the center of the table. Request then 4 extra plates so that everyone can try some of everything; This is actually how the local eats!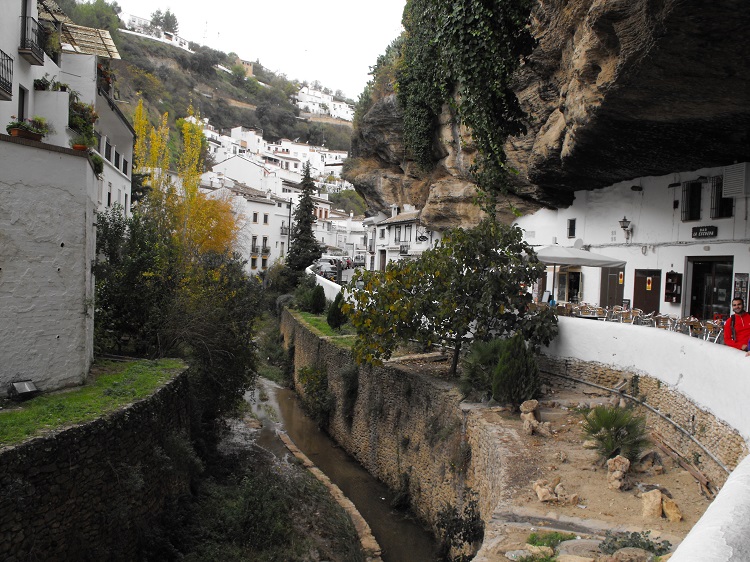 The river passing through Setenil de las Bodegas
3 unique places to stay near Setenil de las Bodegas:
| | |
| --- | --- |
| | Rincon en la Roca. Remember that you found it on Autentical! Book it on |
| | Finca Naranja. Remember that you found it on Autentical! Book it on |
| | Boabdil Guesthouse (Ronda). Remember that you found it on Autentical! Book it on |
Further unique accommodation
---