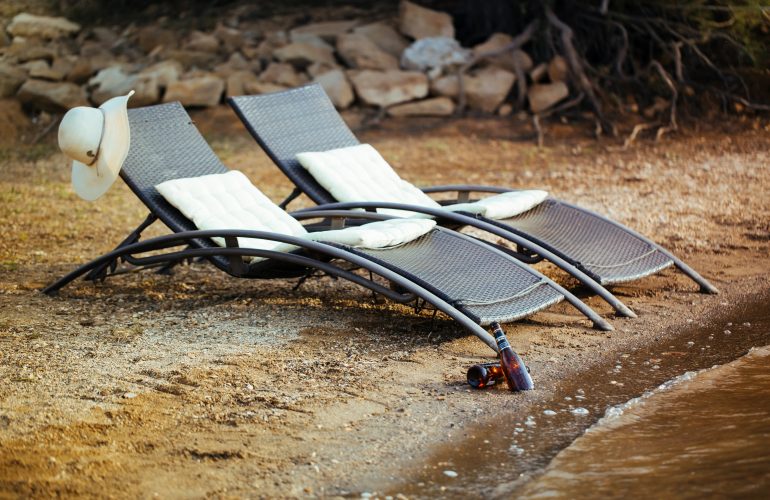 We are a Danish couple that like most foreigners started out on the coast, right near the beach where there were international restaurants and lots of shopping. After a few years, we realised we wanted to experience a more authentic Spain and we felt we could find this by looking inland. We spent lots of weekends driving around different areas and with time, we started travelling further and further inland.
We were captivated by the amazing nature, the mountains, the lakes, the woods and the silver shining olive groves with small fincas and huge whitewashed cortijos. The local villagers were curious and helpful and the traditional dishes prepared with local ingredients were both delicious and hearty. We were also able to participate and engage in many local festivities and fiestas. Our fascination and love of inland Andalusia only grew with time.
Fifteen years have passed and we are still fascinated and surprised by this amazing region. We have now found our own place, our own finca and our own village and people. This truly great experience has become our passion and we would love to it share with our guests. We want you to experience a little bit of the beauty, the fascination and the truly captivating that can be felt by living amongst the locals in the real Andalusia.
Fincas, Country Houses & Village Houses
We bought and restored the old Andalusian farmhouse "El Arpa" in The Lake District of Malaga, where we let apartments to hikers, birdwatchers and other nature lovers – and we live here ourselves.
When the demand for El Arpa became so high that we where unable to accommodate all the enquirers we started renting
accommodation on behalf of other near by home owners – and this is what we have been doing for over 10 years now.
We started with properties in our area, but it soon spread to other places inland as well as to the coasts.
At first we let the properties of our neighbours, family, friends and acquaintances. They have recommended us to many others and we now have a broad network of property owners that we have been working with for many years who we trust to deliver nice, clean, safe and unique holiday homes for our guests.
Our own finca
The idea of unique and authentic holiday homes was born in our own finca, where we engaged all our energy into creating the perfect framework for great holidays in nature between the mountains and lakes.
Our farmhouse is more than 100 years old, so it has of course lots of Andalusian spirit and history.
There are 6, 2 person studio apartments. Each have been decorated nicely with lots of natural light streaming through the big windows. You can lie in the bed and watch the lake. All the studios have brick build kitchens and they are decorated with original paintings and a great sense of Andalusian detail.
We are located in a perfect place, the middle of Andalucía. Just 1½ hours drive to each of the big cities. Although there is not a house in sight we are located just 4 km from the old dam with 4 restaurants, a camping site and lots of life.
See our own finca on this link.
See the unique accommodations
---